Are your countertops ready for a makeover, and do you have a desire to stray from the run-of-the-mill materials to make it happen? We've gathered together a few alternatives to the typical granite counter top that may be just right for your home!
Soapstone
With less glare and reflection, soapstone can provide a "soft" look to your kitchen. Although this material is a bit more pricey, it is both durable and environmentally friendly.
Stainless Steel
Stainless steel isn't just for your appliances and it's definitely not just for modern kitchens! We love the look of stainless steel countertops paired with more rustic touches like these wooden pot-hangers. While this style of countertop can collect a few scratches over time, we think it adds just the right amount of character.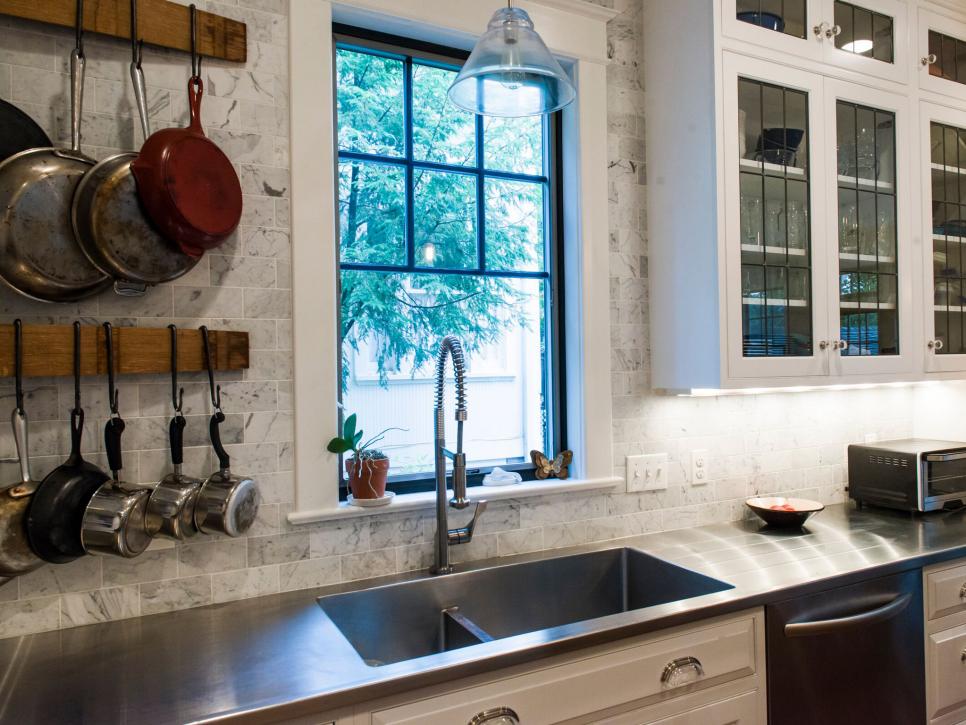 Granicrete
If you love the look of concrete counter tops but hate the idea of a porous surface soaking up grime and bacteria, granicrete is the perfect alternative. It boasts the same modern look of concrete but is certified by the National Sanitation Foundation as bacteria-proof and stain-proof. Also worthy of note, this material is way lighter than actual concrete, allowing more opportunities for creativity, like the waterfall counter top seen below.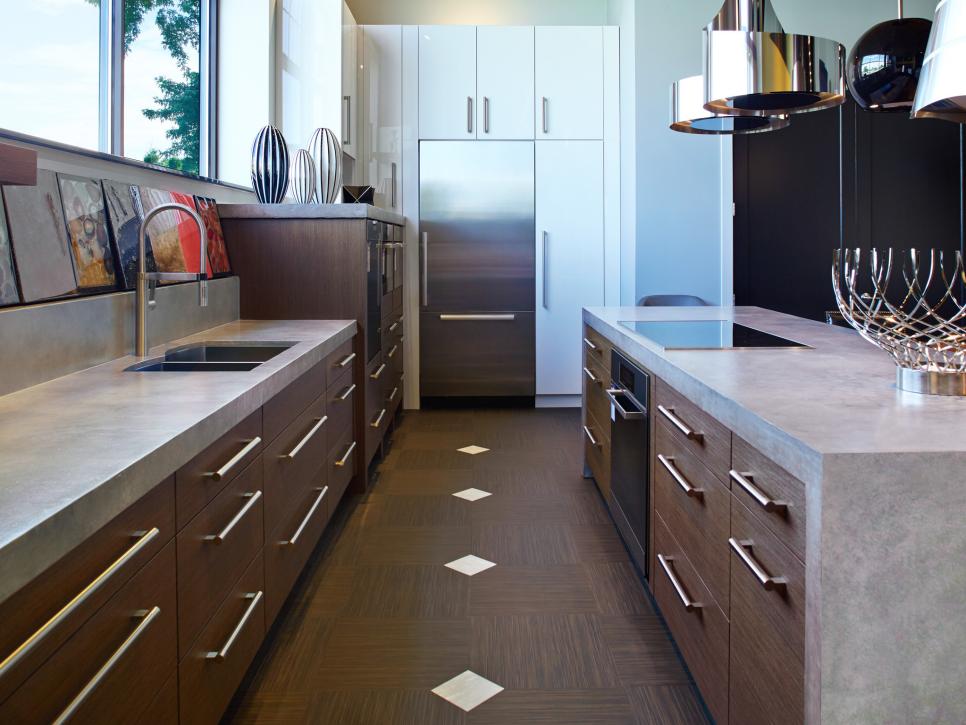 Paperstone
Just as its name implies, Paperstone is made from compressed paper and yet remains surprisingly durable. This material is perfect for those who are seeking an eco-friendly design for their kitchen!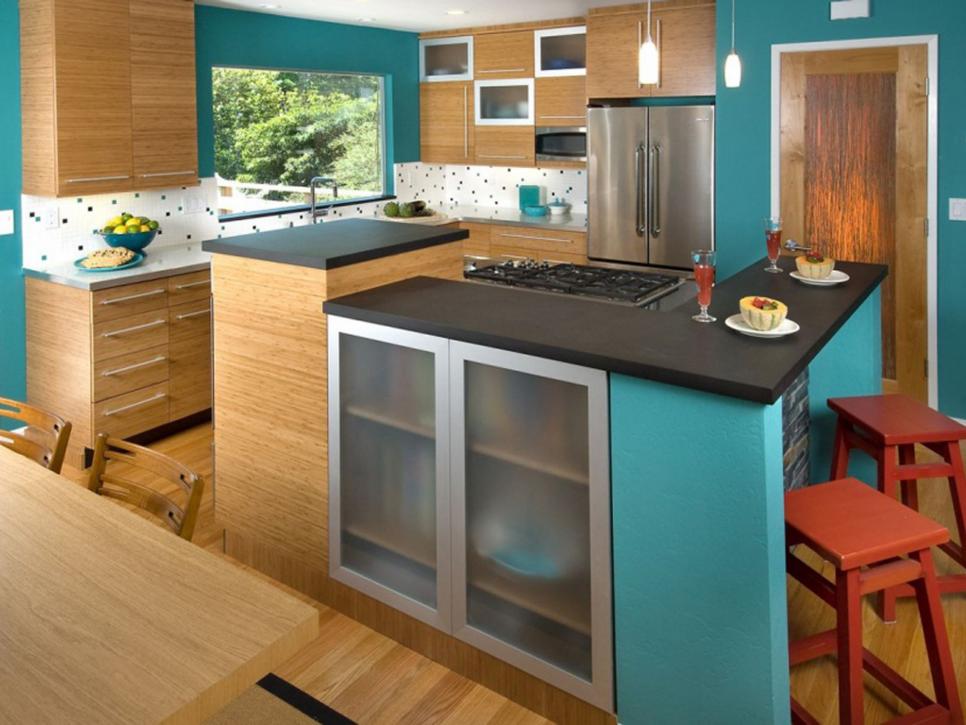 Marble
If you crave a super elegant and clean look in your kitchen, marble may be for you. While it has gained a reputation of being high maintenance, marble can actually age beautifully with just a little extra care.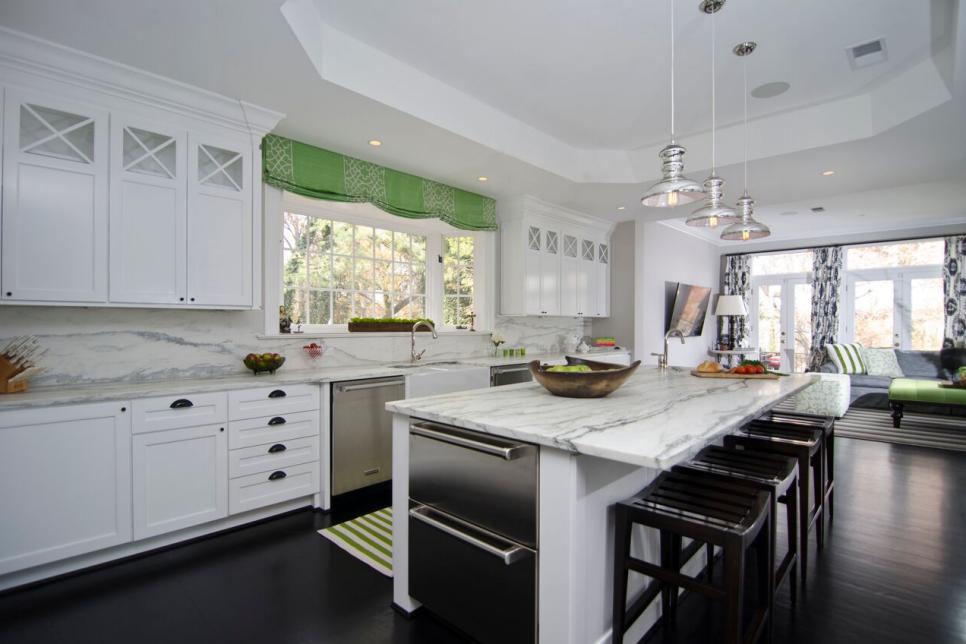 With these and so many other alternative options for counter tops, why stick with the standards? Each of these looks provide their own style and function, helping you to create the kitchen of your dreams.
At North Eastern Group Realty, we are prepared to assist our clients with their significant Fort Wayne real estate decisions. Our corporate commitment is to provide real knowledge, proven experience and professional, quality service. To search all Fort Wayne homes for sale or find a Fort Wayne REALTOR®, visit our website at NorthEasternGroup.com.
North Eastern Group Realty is Fort Wayne's largest independent real estate company located at 10808 La Cabreah Lane, Fort Wayne, IN 46845.
admin
https://northeasterngroup.com/wp-content/uploads/2019/01/NEGRLogo2.fw_.png
admin
2016-11-17 15:00:52
2016-11-17 15:00:52
Home Tips: Alternative Counter Tops