I love to keep a clean and tidy home but hate that a proper deep clean takes me ages on a weekend. Given that I work full-time, my weekends are precious – and I don't want to be spending both days tidying up and cleaning after a busy week.
Instead, I like to do a quick blitz of my home with some select cleaning tips every few nights after work in order to clean my house fast, without cutting too many corners. I still want my home to be hygienic, after all, especially when it comes to allergy season.
Keep reading for the five things I do to clean a house fast and what to prioritize.
How To Clean A House Fast
Cleaning a house quickly does not mean fake cleaning a house – although this is perfect for when guests are about to come over at the last minute. Rather, it is quickly sanitizing surfaces, running around with the vacuum, and sorting out a little home organizing to keep on top of the mess.
1. I START BY COLLECTING TRASH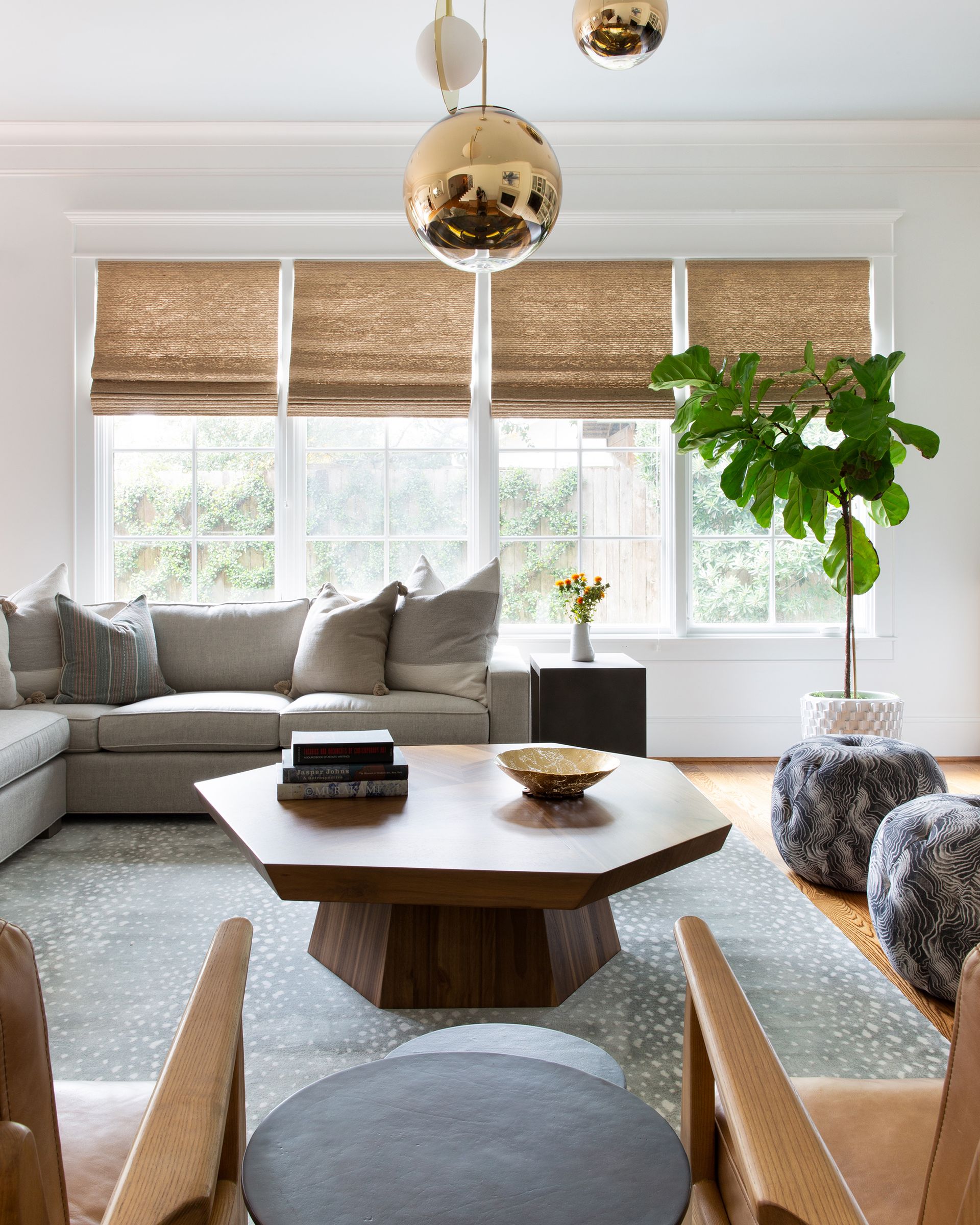 Don't get me wrong, I am not in the habit of leaving trash laying around my home. That being said, there are the occasional biscuit wrappers, fruit peel, or parcel packaging laying on the coffee table or dining table from earlier in the day – usually beside some dishes or a coffee mug.
When I am cleaning my room fast, walking around with a trash bin or bag in hand helps me to collect everything all at once without having to waste time by walking back and forth. If there are dishes laying around, I usually pile these up and take them back to the kitchen at the same time.
2. I PICK UP 'HOMELESS' ITEMS AND RETURN THEM TO THEIR SPOT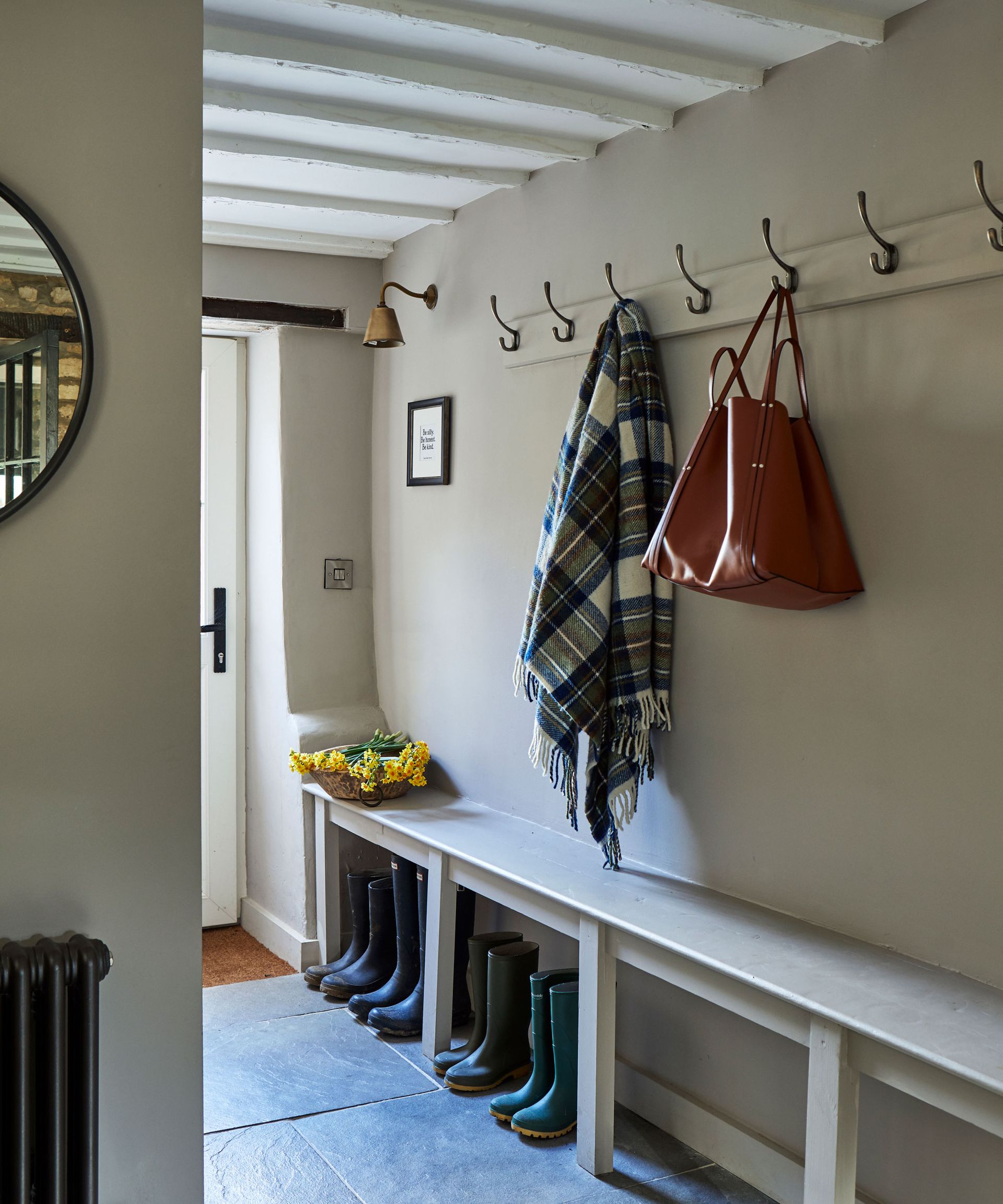 While I am certainly getting better at implementing the 'one-touch' rule, sometimes things still end up lying around. My next step in cleaning a house fast is to pick up any abandoned items and pop them back in their places. Common areas I need to focus on are the dining room and entryway, putting coats and hats back in the entryway closet.
When organizing a living room I put throw blankets and spare pillows back in my storage baskets and I make sure half-worn clothes get put into laundry hampers or back into my bedroom storage.
3. I WORK MY WAY THROUGH MY CLEANING PRODUCTS, ONE AT A TIME
When it comes to actually cleaning my house, I find that working through my cleaning products one at a time and using them everywhere I need to, rather than room by room, speeds up the process – although it does involve a lot of walking around my house!
I begin a damp duster to help collect any settled dust in each room, starting in the dining room, then the living room, the bedroom, home office, and finishing by cleaning a bathroom – I do this one night a week. If you have bad dust allergies, however, then you may want to learn how to remove dust properly to prevent it from irritating your airways.
Next, I use my multi-surface anti-bacterial spray and work my way around the rooms in the same order. Now that the dust is gone I find it a lot easier to quickly spray down and sanitize any surfaces every few nights. While I will sanitize every flat surface in my space from my dresser to my desk, I particularly like to focus on cleaning the kitchen countertops, around my kitchen and bathroom sinks, and wiping down the coffee table when I am blitzing my house as these high-traffic spots are often the dirtiest.
I will also clean my shower floor with my sanitizing spray once a week in addition to deep cleaning the bathroom and cleaning glass shower doors at a weekend to prevent soap scum build-up and grease. Like the bathroom fittings, there are, of course, some things that need extra care and cleaning, although I will often leave these for a more intense deep cleaning day to give them the attention they required.
I regularly swapped out my cloths between spaces when doing this to prevent spreading bacteria or dirt from one area to another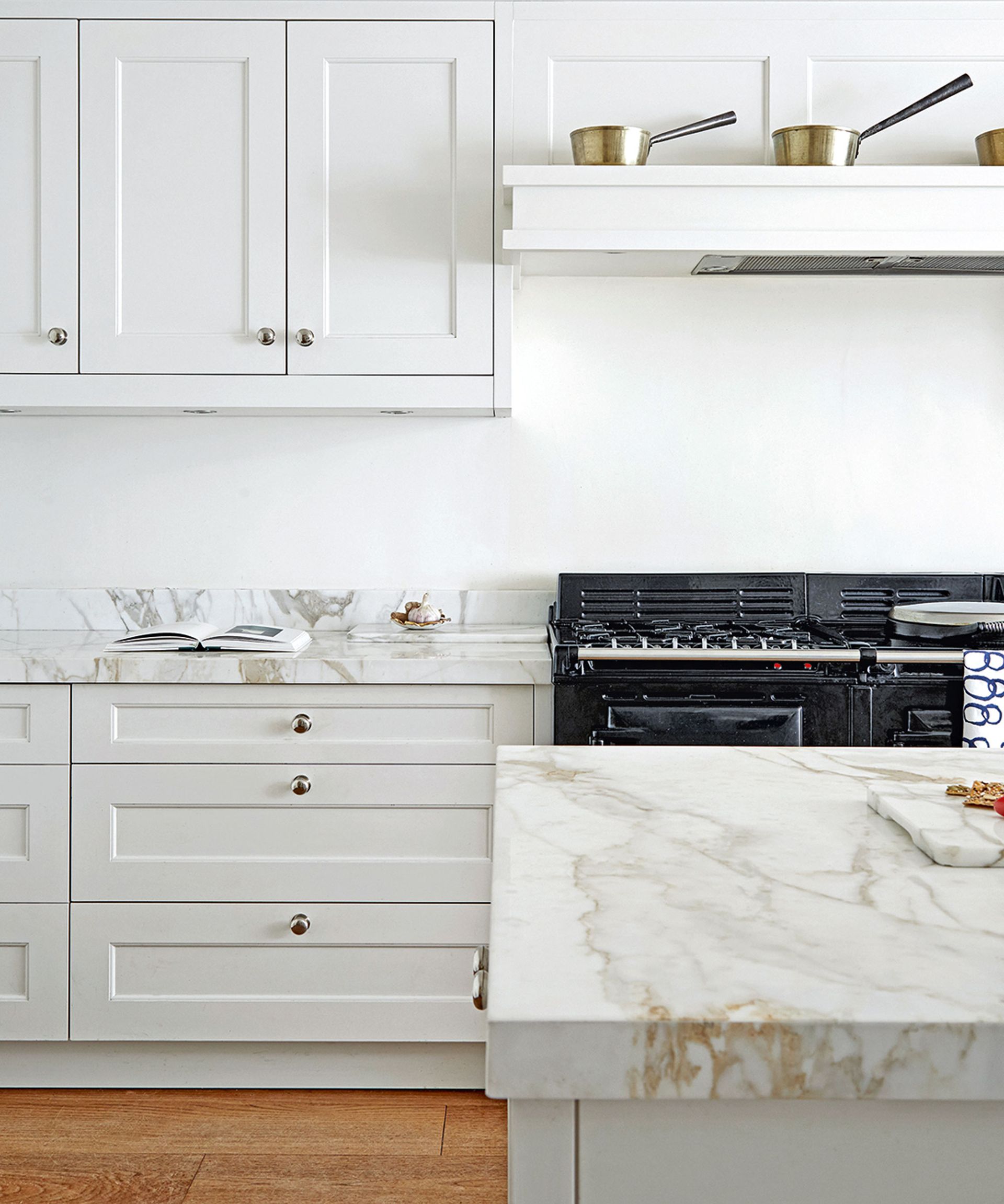 Finally, I finish with a degreaser spray. Often I only need to use this in the kitchen for cleaning my flat stove top and wiping and quickly cleaning the range hood, but I may sometimes use this spray in the bathroom if I notice any oily or sticky residue from soaps.
Personally, I opt for eco-friendly cleaning products to help prevent harsh chemicals, but you can make your own homemade cleaning spray if you are feeling a little crafty. A top tip is to use scented products as opposed to things like cleaning with vinegar for rapid cleaning to help make a home smell nice at the same time as the cleaning.
4. I ALWAYS FINISH WITH A QUICK VACUUM RUN
Once I have wiped down all the commonly used surfaces, I will finish cleaning with a quick run around the house with a vacuum cleaner. When I am trying to get my house clean fast I don't generally bother with reaching under furniture or moving my plant pots for this, but target the main walkways in my home – for example, my entryway, living room area rug, bedroom walkways, and the kitchen floor. I sometimes do this every two to three days as I do not have pets, but furry friends may mean this is a daily essential for your quick cleaning.
I find that having a cordless vacuum cleaner is ideal for quick tasks like these to prevent lugging a heavy corded machine up and down stairs and finding an outlet in every room.
5. IF I AM FEELING FANCY, I WILL REFLUFF ALL MY PILLOWS AND SOFA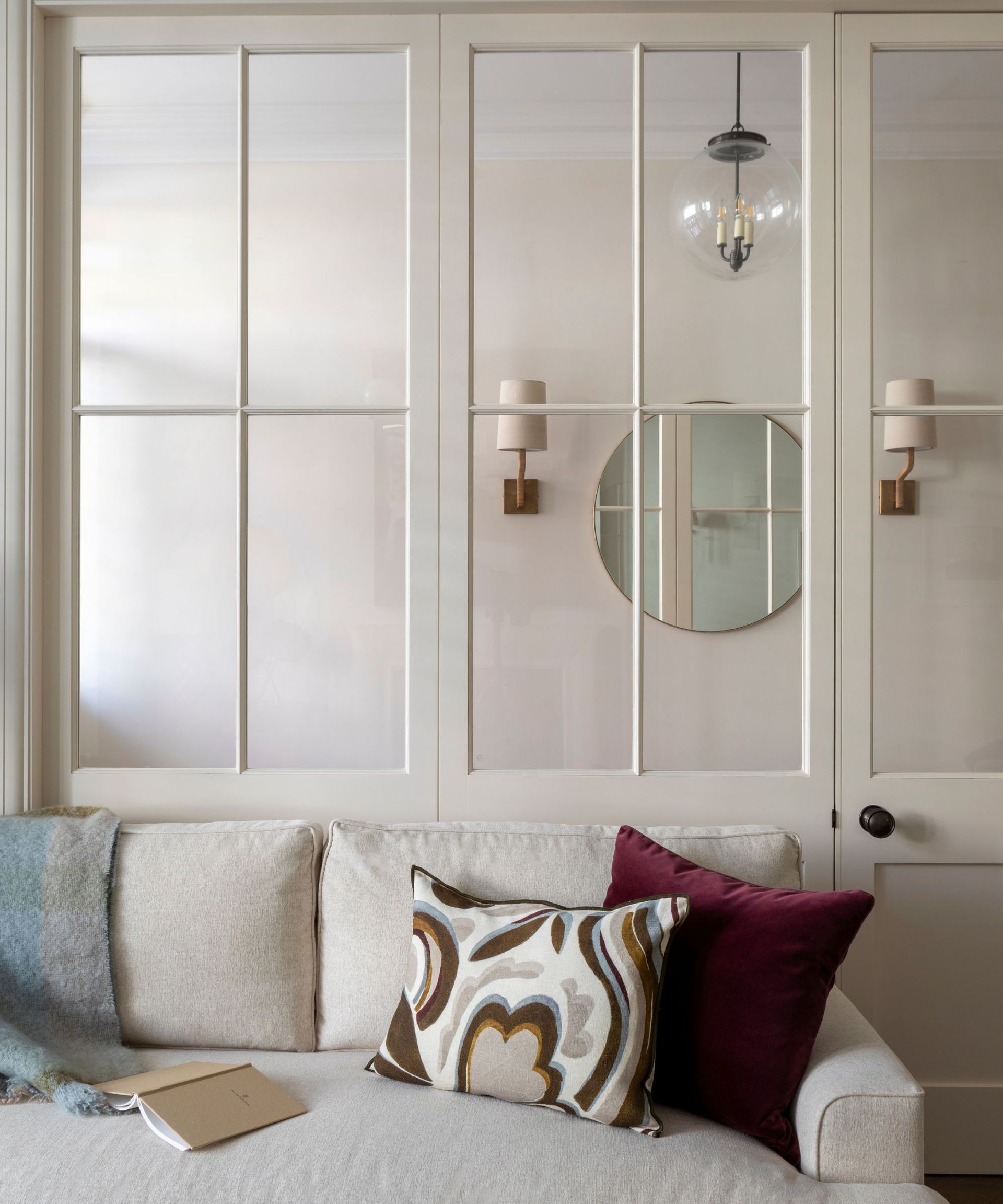 If I am not yet worn out, then I will fluff the seat cushions and throw pillows on my bed and sofa to add a finishing touch to my clean home and make the house look cozy before I collapse onto the couch with a warm drink and a TV show before making dinner.
It doesn't hurt to light your best candle after a quick clean for that ultimate clean feeling either.
FAQS
IN WHAT ORDER SHOULD YOU CLEAN YOUR HOUSE?
When cleaning a house, it is a good idea to start with any areas that require products to soak for a while before washing away. Putting toilet cleaner in to soak or leaving degreaser on tough deposits, for example, will allow you to get on with other tasks while they sit helping you to save time.
WHAT DO GUESTS NOTICE MOST ABOUT YOUR HOME?
Although guests may not notice a small spec of dust on your side tables, they are likely to spot layers of dust or dirt in high-traffic areas such as the entryway, living room, or bathroom. They will also notice any musty smells meaning regular dusting and a nice home fragrance is essential for setting a good first impression.
---
These five speedy cleaning tips only take me around half an hour on a good night and truly make my home look and feel cleaner fast – it is amazing how much a clean house makes you happier. What do you do to clean your home quickly?