Over the last few years since the start of HGTV's hit show Fixer Upper Joanna Gaines has become a household name, and for good reason. With her keen eye and taste for home design, she constantly impresses and surprises audiences with successful designs in homes of any size!
If your home and kitchen is on the smaller side, but you don't plan on up-sizing homes any time soon, here's a few of Joanna's tips for maximizing the kitchen space that you already have:
Play with Color:
The golden rule when it comes to color schemes in small kitchens? From the counter-top up, keep things light. Picking a lighter shade of granite or marble for the counter-top, a white backsplash like subway tile, and lighter upper cabinets (think white, cream, or very light gray) will draw the eye upward and create the illusion of a bigger kitchen.
hgtv.com
Under-Cabinet Lighting:
Typically running at about $30 per light fixture, under-cabinet lighting is one of the cheapest ways to improve your small kitchen space. The room will become larger to the eye with light casting down on both the countertop and backsplash.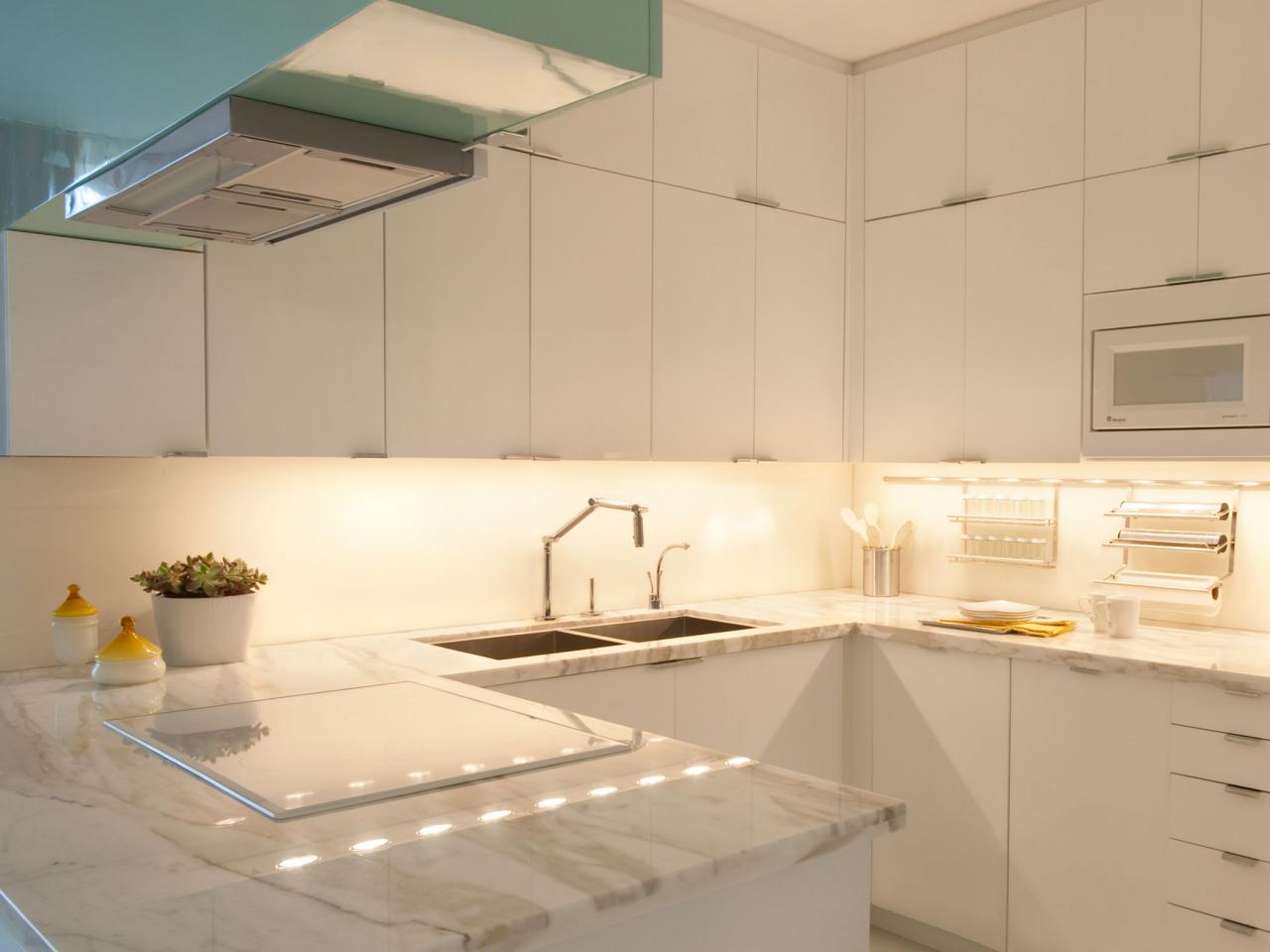 hgtv.com
High Cabinetry:
In many homes, you'll find a space between the top of the upper cabinets and the ceiling that many people will fill with pottery, vines, etc. While this may seem like a good idea in your small kitchen, taking the cabinets all the way up to the ceiling will actually draw the eye up and make the ceilings appear higher than they actually are.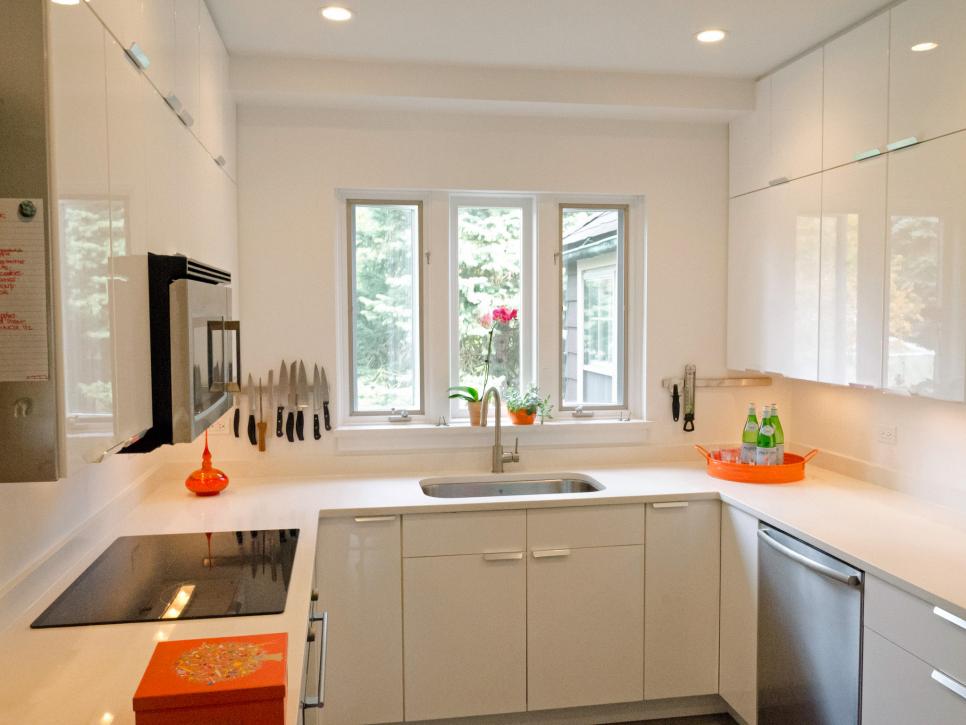 diynetwork.com
Nix the Island:
While on many episodes of Fixer Upper Joanna has described the island the pinnacle of kitchen design and the focal point of the room, this isn't always the case in smaller kitchens. Rather than compromise already limited space, explore other options – like a unique hood over the stove – to give the room some added character.
scrapality.com
Let's be honest, we can all find something we love about Joanna Gaines and the way she designs a home. Next time you begin your small kitchen update, keep these tips of hers in mind!
At North Eastern Group Realty, we are prepared to assist our clients with their significant Fort Wayne real estate decisions. Our corporate commitment is to provide real knowledge, proven experience and professional, quality service. To search all Fort Wayne homes for sale or find a Fort Wayne REALTOR®, visit our website at NorthEasternGroup.com.
North Eastern Group Realty is Fort Wayne's largest independent real estate company located at 10808 La Cabreah Lane, Fort Wayne, IN 46845.
admin
https://northeasterngroup.com/wp-content/uploads/2019/01/NEGRLogo2.fw_.png
admin
2016-06-23 15:00:42
2016-06-23 15:00:42
Home Tips: Small Kitchen Design Tips